Whatever you do… don't push the red button!
The most tense party game ever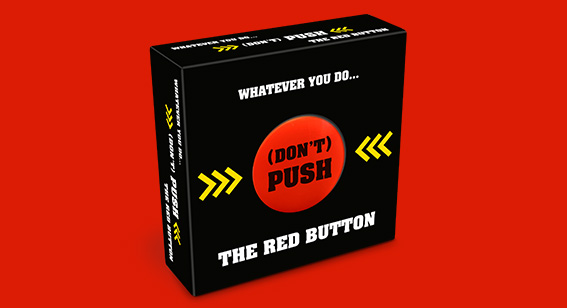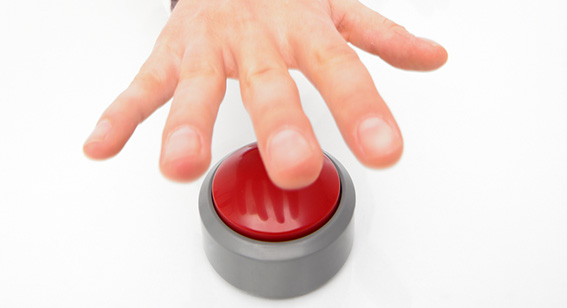 Game Description
This party game is co-operative, so it's all about winning or losing together. You start the game with 10 lives. When it's your turn, you pick a card and read the word on the card out loud. Write down 4 words that you associate with the given word. All other players write down 2 words they think you have written down. The players cross-check the 2 words they have written down and they remove the duplicates. Do you think you can match the 4 words? Or not?
You start the game with 10 lives, but you will lose one life per missing answer. The big question is, will you survive the round as a team or do you need to press the red button? The red button can save you or end the game instantly. 10 lives, 10 rounds and one button…
If you press the red button there's a 50% chance that he will save you and not take any lives. But there's also a 50% chance it will take lives away! A randomizer will determine how many lives, it can be anywhere from 0 to 5!
Why …Don't push the red button?
This is the most tense party game ever!
'Do not press that red button' is a big cliché and known for generations.
If there's a big red button in front of us, it's too seductive not to touch, especially if we're told not to.
Content
Game box
100 Cards with 300 tasks
A blocnote and 4 pencils
10 coins
The Red Button
Game rules
Pricing
€ 19.99